About Understanding Stem Cells
Mission
The mission of this website is to document, organize and review the safety and efficacy of stem cell therapy. Its purpose is to act as a resource for all interested parties to have readily accessible objective information from recently published human clinical trials. Our goal is to increase our understanding of the safety profiles and early efficacy findings for various stem cell therapies for a wide array of medical conditions. While we wait for expanded phase II/II trials, the current data appears to be encouraging and supports the need to continuously review the emerging data.
Methods
We highlight selected studies demonstrating the safety and efficacy of stem cell therapy in various common medical conditions. Studies were selected based on the commonality of the medical condition, publication date, type of stem cells and route of administration. PubMed and Google Scholar were used to search for human clinical studies published within the past 5 years that investigated bone marrow, umbilical cord or adipose tissue derived stem cells. We focused on studies that primarily used intra-articular injection and or intravenous infusion. For additional evidence we included systematic reviews/meta-analyses involving other stem cell types and routes of administration.
About Dr. Ahvie Herskowitz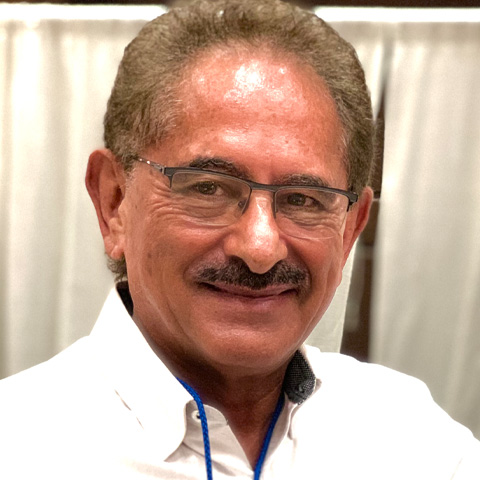 My extensive training includes a medical degree from The Albert Einstein College of Medicine, residencies in Anatomic Pathology and Internal Medicine, and Fellowship training in Cardiology at The Johns Hopkins Medical Center. During my 12 years at Johns Hopkins, I became Associate Professor of Medicine and Immunology and Molecular Microbiology and led a research team in the study of molecular and immunological mechanisms of inflammation, autoimmunity, ischemia, heart transplantation rejection and congestive heart failure.
Over the past 15 years, I helped establish and lead innovative health care non-profit research and development organizations that have domestic and worldwide social impact. I was head of a 75-person research team at the Ischemia Research and Education Foundation, working with over 100 leading heart surgery hospitals around the world, reducing adverse outcomes during and after heart surgery. Since 1999, I have been Clinical Professor of Medicine at University of California at San Francisco, and Co-founder and Chief Medical Officer of the Institute for OneWorld Health, the first non-profit pharmaceutical company in the United States. I am the President of the American College for Advancement in Medicine (ACAM), one of the most respected Integrative Medicine societies in the US; Chairman of the Board of Directors for iRND3, an organization that discovers new medicines for rare and neglected diseases, and serves on the Board for the Pulmonary Vascular Research Institute (PVRI).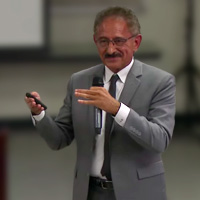 In 2010, I formed Anatara Medicine, based in San Francisco, to provide a world-class integrative medicine team approach towards prevention and treatment of vascular, immunologic, and difficult chronic diseases. With over four decades of experience in Medicine, Cardiology, Immunology, Regenerative Medicine, and Pathology, I am one of most senior academic, anti-aging doctors in the U.S.
With over four decades of experience, I took responsibility as President of ACAM in 2018 to help form bridges between the academic integrative world and the integrative medicine world. I also helped bridge the gap and broaden the definition of integrative medicine to include oral/dental health, including collaborations with experts in airway medicine, biological dentistry, physical medicine, naturopathic medicine, and other forms of energy medicine.
Areas of Clinical Expertise
Cardiovascular and Lung Disease
Immunobiology, Inflammation and Mechanisms of Injury
Advanced heart failure
Coronary Artery Bypass Surgery and Cardiac Transplantation
Anti-Aging and Preventive Medicine
Genetic testing, immunogenetics
Metabolomics
Cancer Care Support
Optimization (Performance and Prevention)
Diabetes and Obesity/Weight Loss/Nutrition
Chronic Conditions (i.e. Autoimmunity, infectious disease, diabetes, renal disease)
Global Philanthropy and Health; Non-profit Sustainability and Strategic Planning
About the American College for Advancement in Medicine (ACAM)
The American College for Advancement in Medicine (ACAM) is committed to developing an educational program that is based upon the most current, comprehensive and scientifically sound evidence available. ACAM programs are consistently of the highest caliber, attracting thought leaders in the field of integrative medicine from around the world. Click here to view upcoming events hosted by ACAM. See a list of our events here.
Brought to you by:
Ahvie Herskowitz, MD, President of ACAM
Director of Anatara Medicine
Clinical Professor of Medicine at UC San Francisco (2014)
(Read Dr. Herskowitz's Bio Here)
Disclaimer
The contents of Understanding Stem Cells, such as text, graphics, images and other materials are for educational purposes only. The content is not intended to be a substitute for professional medical advice, diagnosis or treatment. You are encouraged to confirm any information on this website with other sources and review all information regarding any medical condition or treatment with your physician.
View our Terms and Conditions